Return to Product List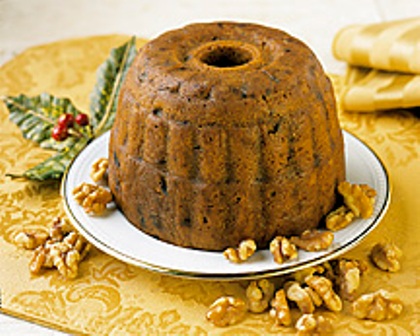 Walnut Fall Harvest Plum Pudding (Cake)
2 lb. Walnut Fall Harvest Pudding (Cake) made with a pumpkin base, dark raisins, rum and brandy.
$40.00
Like our Pecan, this Walnut steamed cake was one of our first steamed puddings and it too has remained a favorite for years.

This cake is made with a pumpkin base, plump sweet dark raisins, loaded with walnuts and sprayed with Rum and Brandy while still warm.

The beautiful decorative design of our cakes and puddings means no extra decoration required. These puddings are sure to impress your guests.

You may wish to try one of our sauce recipes that are included with all packages. Delicious warm or at room temperature.

These puddings are packaged in a gold box with a ribbon and gift card.

This 2 lb. pudding serves 6 - 8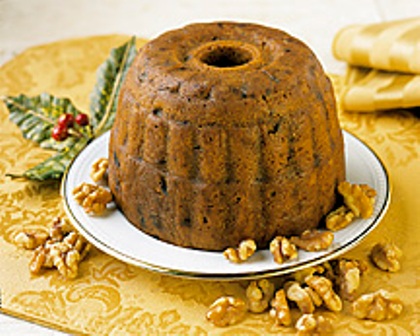 Gift of the Week:
My pledge to you as a valued customer: If for any reason you're not satisfied with the product, return it within 30 days of your requested shipping date and we will replace it or refund your money.