Return to Product List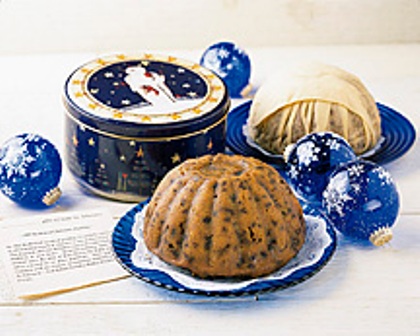 Christmas Pudding w/ XO Brandy
This pudding is made months in advance, aged, refrigerated and resprayed for that full flavor of a traditional Christmas pudding. A 2 lb. traditional Christmas Pudding wrapped in muslin soaked with XO Brandy and packaged in a decorative tin.
$48.00
Limited Quantity Left
Hurry! Order Now.
Our "Old Fashioned" Christmas Pudding is made in the tradition of old European recipes. The basic recipe of this pudding is made a number of days prior to cooking and periodically Sherry and Brandy are added to the batter. Orange and Lemon peel are blended with a generous portion of raisins,currants, apples and almonds. Once the pudding has been steamed, it is wrapped in muslin, soaked in XO Brandy and aged.

This item is shipped in a decorative tin with a gift card.

Serves approximately 6 - 8

Approx. weight 2 lbs.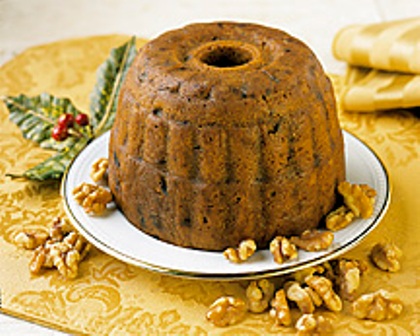 Gift of the Week:
My pledge to you as a valued customer: If for any reason you're not satisfied with the product, return it within 30 days of your requested shipping date and we will replace it or refund your money.
Sign up now
for Adreanne's
Making Memories Newsletter