Return to Product List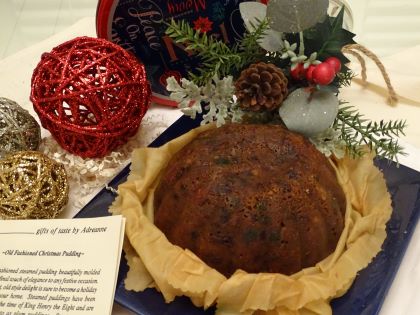 New England Boston Irish Plum Pudding
This pudding is made months in advance, aged, refrigerated and resprayed for that full flavor of a plum pudding cake.

2 lb. New England Boston Irish style plum pudding (Irish recipe) with fruits, almonds and "Extra Stout" Guinness beer and molasses.
$44.00
Although the name says New England Plum Pudding, we consider this an Irish Whiskey Cake style favorite!

This 2 lb. pudding is made with candied fruits, currants, raisins, apples, and almonds. "Extra Stout" Guinness beer and molasses are added to produce the very dark rich flavor of these puddings. Once the puddings are steamed, they are wrapped in muslin soaked with Rum.

These puddings are packaged in a decorative tin with a gift card.

Serves 6 - 8

Pudding does not come decorated as shown.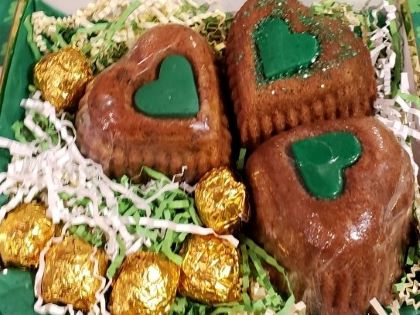 Gift of the Week:
My pledge to you as a valued customer: If for any reason you're not satisfied with the product, return it within 30 days of your requested shipping date and we will replace it or refund your money.
Sign up now
for Adreanne's
Making Memories Newsletter