Return to Product List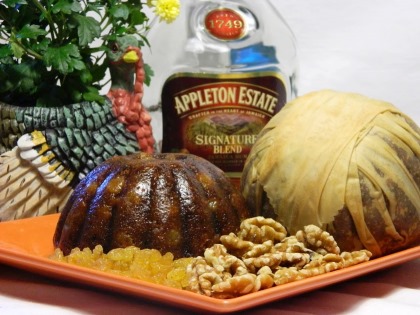 Steamed Carrot Cake Pudding w/ Appleton Estate Rum
Our 1 1/2 lb. Steamed Carrot Cake Pudding made with Appleton Estate Signature Blend Jamaican Rum
$32.00
Limited Quantity Left
Hurry! Order Now.
An old fashioned recipe for Carrot Cake made into a Steamed Pudding. Great spice flavor and very moist. This pudding is sprayed lightly with Appleton Estate Signature Blend Jamaican Rum while still warm, then wrapped in muslin soaked with Rum.

Perfectly paired with your favorite cream cheese icing. This is sure to be a favorite with your family if they have a taste for Carrot Cake.

Packaged in a decorative tin with a gift card. Serves up to 6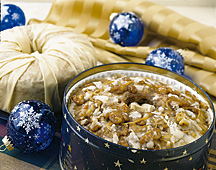 Gift of the Week:
My pledge to you as a valued customer: If for any reason you're not satisfied with the product, return it within 30 days of your requested shipping date and we will replace it or refund your money.