Return to Product List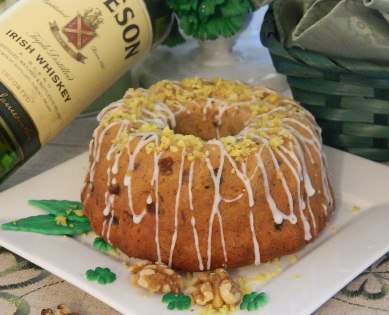 1 1/2 lb. St. Patrick's Deluxe Irish Whiskey Cake
Just in time for St. Patrick's Day!

This traditional Irish Whiskey Cake is made with 12 year Special Reserve Jameson Irish Whiskey.
$36.00
Out Of Stock: In production will be shipping shortly.
Made from traditional Irish recipes, this moist cake is made from a rich buttery batter with golden raisins and English walnuts, a hint of lemon zest and cloves. A generous portion of 12 year Special Reserve Jameson Irish Whiskey in the batter makes this a true whiskey cake. The cake is wrapped in muslin soaked with Jameson Irish Whiskey.

Packaged in a decorative gift box with a gift card.
Product decoration is for display only.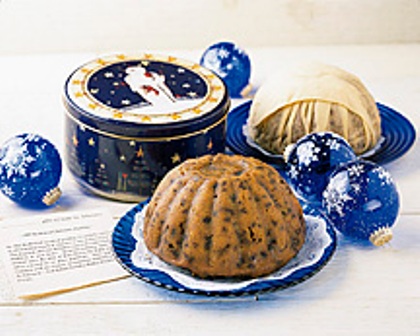 Gift of the Week:
My pledge to you as a valued customer: If for any reason you're not satisfied with the product, return it within 30 days of your requested shipping date and we will replace it or refund your money.