Return to Product List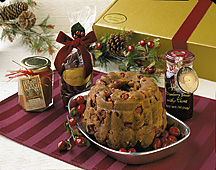 Cranberry Steamed Pudding
Back by popular demand - our Cranberry Steamed Pudding! This 1 1/2 lb. pudding is loaded with fresh cranberries.
Available for Thanksgiving only.
$32.00
This 1 1/2 lb. pudding is made from a very old recipe. This pudding is loaded with fresh cranberries and sweetened with Molasses and Honey.(No eggs in this batter!) While the pudding is still warm, it is sprayed with a combination of Cranberry Liqueur and Spiced Rum.

This pudding is somewhat tart so we recommend sauce be served with it.

This looks beautiful on a Thanksgiving or Christmas dinner table and it has that perfect taste for the holiday!
Cranberry Sauce and condiments shown are not included with the pudding.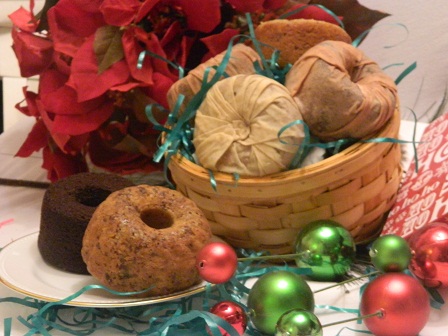 Gift of the Week:
My pledge to you as a valued customer: If for any reason you're not satisfied with the product, return it within 30 days of your requested shipping date and we will replace it or refund your money.