Return to Product List
Gourmet Easter Egg Basket - Steamed Chocolate Amaretto Pudding Cake w/ Rum
Our Famous Chocolate Amaretto w/ Rum Easter Basket
Regular Price: $48.00
SALE Price: $44.00
Limited Quantity Left
Hurry! Order Now.
Our Famous Easter Basket includes a 1 1/2 Lb. Steamed Chocolate Amaretto Pudding Cake with Rum in the shape of an Easter Egg. Packaged for Easter in a basket with 6 Amaretto Rum Balls with almonds.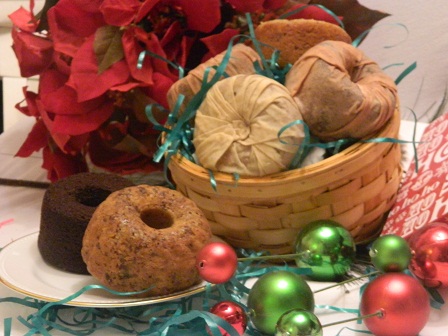 Gift of the Week:
My pledge to you as a valued customer: If for any reason you're not satisfied with the product, return it within 30 days of your requested shipping date and we will replace it or refund your money.