Return to Product List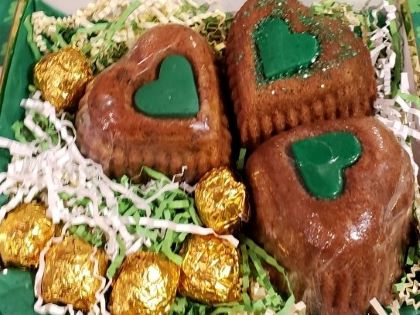 St Patrick's Day Irish Gift Basket
Limited Time Only!


Available only through March 5 for St. Patrick's Day delivery.
$45.00
Limited Quantity Left
Hurry! Order Now.
Three heart shaped cakes form a clover in this St Patrick's Day Gift Basket. Our traditional Jameson Irish Whiskey Cake, our Bailey's Salted Caramel Cake and our Tullamore Dew Irish Whiskey Cake

We added 6 Bushmill Irish Whiskey Balls for an added treat!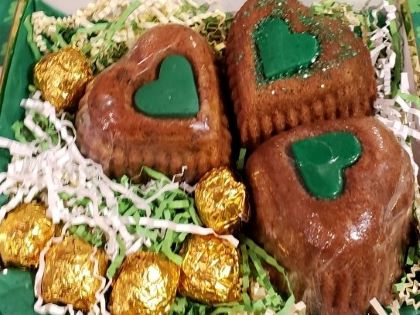 Gift of the Week:
My pledge to you as a valued customer: If for any reason you're not satisfied with the product, return it within 30 days of your requested shipping date and we will replace it or refund your money.